My camcorder is still dead in the water (get it, cause, you know, the water killed it ...) and chances are slim I'll get it back in time for the trip.
So, since I might not be able to post the awesome footage I took of our sailing trip I thought, well, let's post some photos.
But the website that hosts them won't let me select the ones I want! So here is a limited, but nonetheless
completely true
account of my sailing adventure last weekend.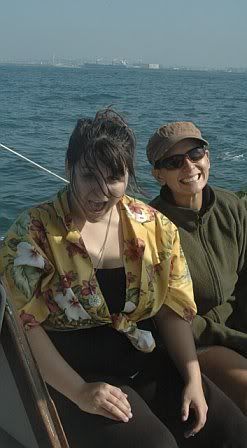 We took off from LA Harbor - Natalie didn't handle it too well.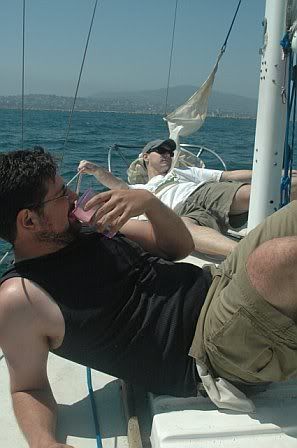 We cleared the harbor sea breaks and made it to open water; that's when the drinking began ...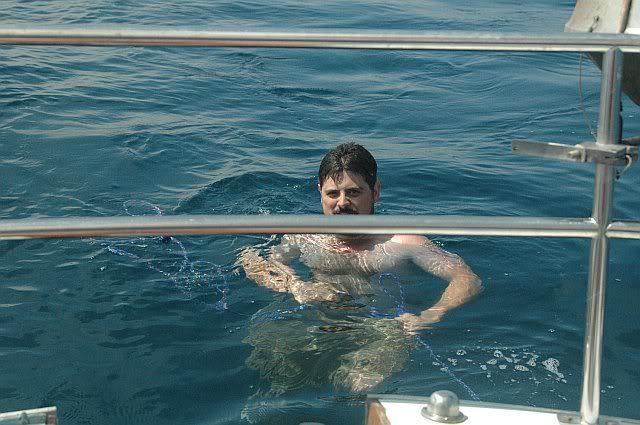 I fell overboard and tried to swim to shore ...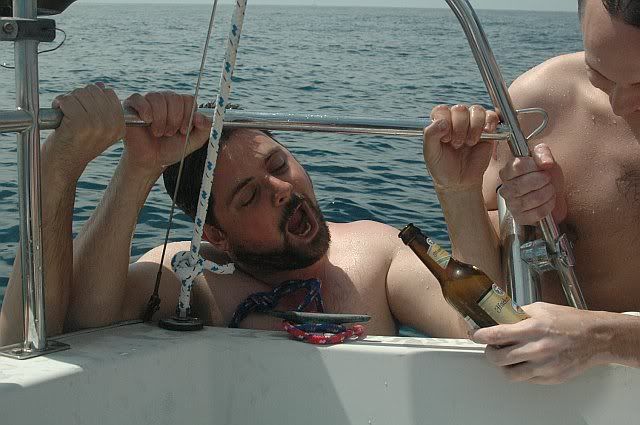 ... but they baited be back.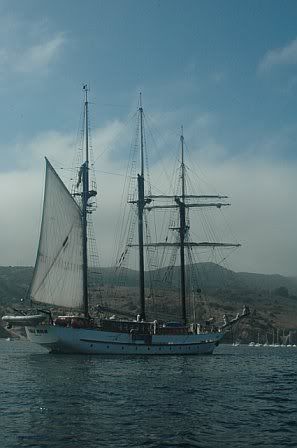 And then we saw pirates. The End.